Classic Creme Cookies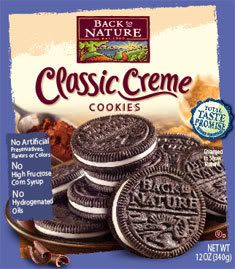 This isn't a recipe, obviously, but I wanted to share this product. Let's face it, kids love junk food. (And who am I kidding? I love it, too!)
I'm transitioning my child to more healthier food choices, and I'm having a hard time.
Back to Nature
products are delicious, and at the same time contain natural ingredients (I don't feel bad allowing my son to eat any of their food). I recommend
these cookies
over Oreos any day! And they are scrumptious!
Comments {2}