Cinnamon Apple Oatmeal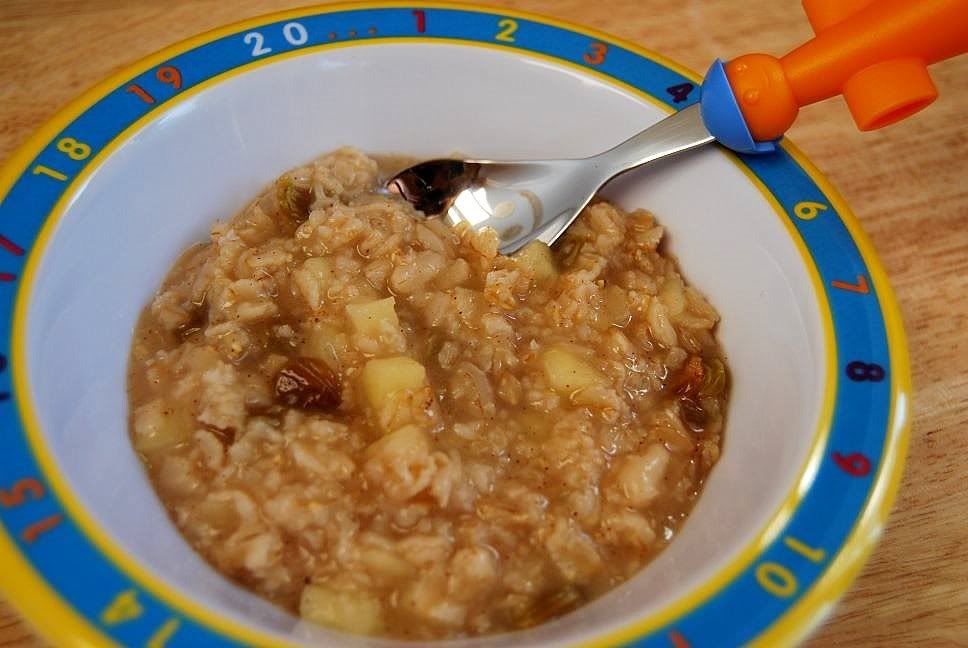 This is a wonderful alternative to sugar-laden, artificially flavored instant oatmeals. The recipe calls for good old-fashioned rolled oats, not the quick cooking kind. They taste better, are more nutritious, and they take only a few minutes longer to fix.
Ingredients
1 cup apple juice
1 cup water
1 medium apple, cored and chopped ( I take the skin off)
1 cup uncooked old fashioned rolled oats
1/4 cup golden raisins
1/4 teaspoon cinnamon
1/8 teaspoon salt
Slivered almonds (omit for younger children)
The Process
In a medium saucepan, bring apple juice, water, and chopped apple to a boil over medium high heat. Stir in oats, raisins, cinnamon, and salt until well blended. Cook, uncovered, over medium heat for 5-6 minutes or until thick, stirring occasionally. Spoon into bowls and top with slivered almonds.
Comments {4}